LOCAL PUBLIC TRANSPORT

Public Transport from & to South Newington:
Stagecoach 488 bus service runs Chipping Norton to Banbury to Chipping Norton picking up from outside "The Duck on the Pond" on the A361 - South Newington click here for pdf time table. There is a better service from Milcombe but a longer walk! Nearest hourly bus services are at Dedington & Chipping Norton chick here for Oxfordsire Public Transport Map
LOCAL VILLAGE AMENITIES
South Newington:
South Newington has a UK Met Office Weather Station. Location: 51.998, -1.405 Altitude: 105 m above mean sea level. Station type: Automatic, run by John Britton, who also produces a weather report in The South Newington Newsletter. These can be downloaded in pdf format from the South Newington Website
Post box, Public telephone, Public playing field known as The Poleaxe

No Dogs
SHM Automotive - Garage repairs most makes, tyres & MOT's phone 01295 720182
At The Close in High Street there are local grown garden plants for sale and a blacksmiths workshop
Duck on the Pond, Free-house http://www.duckonthepond.com/

Dogs on lead outside only - recommened by some visitors as very clean but can be expensive!
St Peter ad Vincula church- famous for the well preserved wall paintings. Info Leaflet on paintings etc: Pdf leaflet - South Newington Church a good website showing the paintings etc: Click Here


Take a look at Alpacas kept naturally by Sapphire Alpacas run by Val Tew and Paul Stead at Little Haven, Barford Road a short walk from our site (right along Barford road approx ½ mile - 0.9 Km) They can be seen from the road or there is a footpath that takes you through the fields. See their website: http://www.sapphire-alpacas.co.uk/index.htm
Milcombe: 2 miles approx.
Village shop/General stores, Post Office, Pub http://www.thehorseandgroominn.co.uk/ or https://www.facebook.com/horseandgroommilcombe/

Dog Friendly (Dogs on leads allowed in bar) recommened by other visitors
Coarse Fishing http://www.fernhillfarms.co.uk/ 2 miles approx., Golf course http://www.ryehill.co.uk/ 3 miles approx.
Barford St Micheal : 2 miles approx.
Post Office & small Village shop The Manor House, Barford St Michael, Banbury, OX15 0RJ. Telephone: 01869 338207 -  Sell Calor gas refils and small shop & Post Office open 8am-7pm most days - 2 miles approx.
Near Wiggington/Wiggington Heath: 3.5 miles approx.
Water Fowl sanctuary & Children's farm http://www.waterfowlsanctuary.co.uk/ 3.5 miles approx., Golf course http://www.tadmartongolf.com/ 4 miles approx. Wiggington Pub - White Swan https://www.facebook.com/thewhiteswanwiggy/

Dog Friendly (according to a Facebook review!)
Bloxham: 3 miles approx.
Co-op, Fish & chip takeaway, Post Office/store, Petrol station, Pubs - Joiners Arms

Dog Friendly (Dogs on leads allowed in bar), Red Lion

Dog Friendly (Dogs on leads allowed in bar), Elephant & Castle 

Dog Friendly (Dogs on leads allowed in bar), Doctors Surgery & Dentist. Pharmacy, Veterinary Surgery, WI. Market every Friday. Bloxham Museum,The Courthouse, Church Street Bloxham, Banbury Telephone : 01295 721256
Milton: 3.75 miles approx.
The Black Boy Inn, a 16th century pub in Milton reopened by Marco Pierre White. http://theblackboyinn.com/

Dog Friendly (Dogs on leads allowed bar)
Near Swerford: 2.5 miles approx.
Masons Arms, Free-house, near Swerford on A361: http://www.masons-arms.com/ 

Dogs on lead outside only, Swerford Village: 3 Miles approx . Grange Farm Foods - Fresh bread, dairy products, etc Weekends & Bank Holidays ONLY http://www.grangefarmfoods.co.uk/ Wildflower meadow at Cow Lane between Swerford and Hook Norton, one of Oxfordshire's most stunning wildflower meadows ,orchids and butterflies - Mary Powell, owns and manages the wildflower meadow
Great Tew: 5 miles approx.
Pub restaurant http://www.falklandarms.co.uk/food.htm

Dog Friendly (Dogs on leads allowed in public bar),  picturesque estate village , Shop. Vision Motorsport on aerodrome http://www.rally-driving-days.co.uk/ Clay Pigeon
Deddington: 6 miles approx.
Co-op, Fish & chip, Chinese & Indian takeaway & restaurants, Monthly Farmers market, Post Office/store, Pubs - Unicorn Inn 

Dog Friendly + two other pubs , Cycle shop including repairs http://www.cyclogicalshop.co.uk/. Doctors Surgery & Dentist. Library
Hook Norton: 5 miles approx.
Village shop/General stores, Post Office, Hook Norton Brewery Visitor Centre http://www.hooky.co.uk/ Pubs - Sun Inn & Pear Tree Inn both

Dog Friendly
Doctors' Surgery & Dentist, Petrol station,Veterinary, Library, Hook Norton Cutting Nature Reserve - boasts exposed fossil-rich Jurassic limestones and a galaxy of wild flowers http://www.bbowt.org.uk/reserves/hook-norton-cutting
Great Rollright: 9 miles approx.
Village Market – last Saturday morning each month. Rollright Stones- ancient site- stone ring etc http://www.rollrightstones.co.uk/
Kingham: 13 miles approx.
Daylesford Organic Farm & Shop. https://daylesford.com/our-story/
Wychwood: 14 miles approx.
Wychwood pottery: Handmade terracotta pots etc http://www.whichfordpottery.com/
A good website to search for pubs https://whatpub.com/ with lots of filters you can select eg

dog friendly, WiFi etc
---
LOCAL TOWNS/LARGE VILLAGES!:
Banbury: 7 miles approx. All amenities: http://www.banburytown.co.uk/
Chipping Norton: 7.5 miles approx. All amenities: http://www.chippingnortontown.info/
Woodstock: 13 miles approx. http://www.cotswolds.info/places/woodstock/
Moreton-in-Marsh 15 miles http://www.cotswolds.info/places/moreton-in-marsh.shtml
Stow on the Wold 17 miles http://www.cotswolds.info/places/stow-on-the-wold.shtml
Kidlington (the largest Village in England!) 17 miles http://www.oxtowns.co.uk/kidlington/
Brackley: 18 miles approx.http://www.brackleynorthants-tc.gov.uk/
Burford: 18 miles approx.http://www.burfordcotswolds.co.uk/
Bourton-on-the-Water 20 miles approx. http://www.bourtoninfo.com/
Oxford: 25 miles approx. http://www.oxfordcity.co.uk/
Bicester: 26 miles approx. http://www.bicester.gov.uk/
Stratford-upon-Avon 27 miles approx. http://www.visitstratforduponavon.co.uk/
---
USEFUL LOCAL INFORMATION:
Cherwell District Councils excellent Conservation Area Appraisal Feb 2014 of South Newington: http://www.cherwell.gov.uk/media/pdf/4/k/Conservation_Area_S.Newington1.pdf
Visit Oxfordshire Website lots of info on walks, gardens, attractions etc etc http://www.visitoxfordandoxfordshire.com/travel-information/brochure.aspx
---
LOCAL POINTS OF INTEREST/ATTRACTIONS
Great Tew Estate 5 miles approx.http://www.greattew.net84.net/
Broughton Castle Broughton, 5 miles approx.http://www.broughtoncastle.com/
Blenheim Place Woodstock, 15 miles approx.http://www.blenheimpalace.com/
Snowshill Manor & Broadway picturesque village 25 miles approx.http://www.nationaltrust.org.uk/snowshill-manor/
Buscot Park, Faringdon 30 miles approx.https://www.nationaltrust.org.uk/buscot-park/
Upton House 14 miles approx travel back to the 1930s http://www.nationaltrust.org.uk/upton-house/
Hidcote Manor Garden, Ebrington 28 miles approx. https://www.nationaltrust.org.uk/hidcote/
Kiftsgate Court and Chipping Campden 28 miles approx. http://www.kiftsgate.co.uk/
National Trust link for lots more to see within 25 miles http://www.nationaltrust.org.uk/visit/places/find-a-place-to-visit/?findPlace=OX15%204LN&type=&view=undefined
National Herb Centre, nr Warmington 12 miles approx   OX17 1DE http://www.herbcentre.co.uk/
Sulgrave Manor, Manor Road, Sulgrave, BANBURY, OX17 2SD – The home of George Washingtons English Ancestors -17 miles approx http://www.sulgravemanor.org.uk/
Chastleton House & Garden, near Morton-in-the-Marsh GL56 0SU Nation Trust. 12 miles approx http://www.nationaltrust.org.uk/chastleton-house/
Hook Norton Brewery & Visitor Centre 5 miles approx Handcrafted beers http://www.hooky.co.uk/
Hook Norton Cutting Nature Reserve - boasts exposed fossil-rich Jurassic limestones and a galaxy of wild flowers http://www.bbowt.org.uk/reserves/hook-norton-cutting
Wildflower meadow at Cow Lane between Swerford and Hook Norton, one of Oxfordshire's most stunning wildflower meadows ,orchids and butterflies -
Rollright Stones ancient site- stone ring etc http://www.rollrightstones.co.uk/
Stowe House & Gardens, 20 miles approx. Buckinghamshire, MK18 5EQ http://www.nationaltrust.org.uk/stowe/
National Gardens Scheme – there are various local gardens that open under this scheme see website for upto date info: http://www.ngs.org.uk/
ROUSHAM HOUSE & GARDENS, Nr Steeple Aston, 10 miles approx http://www.rousham.org/visit
CIVIL WAR BATTLE SITES: The battle of Edgehill, on Sunday 23rd October 1642, Edgehill 15 miles approx http://www.battlefieldstrust.com/resource-centre/medieval/battleview.asp?BattleFieldId=3 http://www.battleofedgehill.org/edgehill-battlefield/index.html
Bloxham Museum, The Courthouse, Church Street, Bloxham : 01295 721256 Learn about the past history of this village 3 miles approx
Swalcliffe Barn Museum, Swalcliffe, Banbury, OX15 5DR An agricultural museum in a 15th century tythe barn. 8 miles approx
Lower Brailes, Shipston-on-Stour,Warwickshire. This small village has some nice walks in the area as well. Lower Brailes is just east of Shipston-on-Stour and is actually part of two villages close together, the other being Upper Brailes. You are right on the border with Oxfordshire here and the area has some nice local walks, including one up to Brailes Hill, 761 feet high, or you can choose Mine Hill, Holloway Hill, or Gallow Hill for a stroll and the views from the top. Features to look out for include Castle Hill Motte which is the remains of a Norman castle 13 miles Approx
Deddington Castle and Grounds, Deddington Castle lies to the east of the town and comprises some 8 acres. At the present time it is a grassed-in enclosure surrounded by banks and trees on three sides, and is used as a recreational area for walking dogs and so on. 6 miles approx
Lambs Pool. Aquatic plants and nesting birds make this an attractive site to visit. On the road between the Gate Hangs High Pub and Sibford Ferris where the River Stour crosses the road. SP 3521 3615 http://www.bbowt.org.uk/reserves/Lambs-Pool
Fairytale Farm, Southcombe, Chipping Norton OX7 5QH Telephone: 01608 238014 a magical journey along an enchanted walk, which is a sensory experience for all the family http://www.fairytalefarm.co.uk/
Batsford Arboretum (approx 17 miles) Moreton-in-Marsh GL56 9AB . Batsford Arboretum is a wild garden with a unique collection of trees and plants, and it's heaving with wildlife http://www.batsarb.co.uk/ Also visit the nearby Cotswold Falconry Centre to see free flying bird demonstrations. http://cotswold-falconry.co.uk/presta/
Burton Dassett Hills Country Park is a country park in southeastern Warwickshire, Impressive views across the surrounding countryside http://countryparks.warwickshire.gov.uk/country-parks/burton-dassett-hills-country-park/. 18 miles approx
Cotswold Wildlife Park & Gardens 21 miles approx http://www.cotswoldwildlifepark.co.uk/


---
WALKING:
Canal walk: Oxford canal can be found between Clifton & Ayhno 7 miles, at Nell Bridge 9miles (large layby parking) at Banbury Tooley's Boat yard, Banbury Museum, Spiceball Park Road, Banbury, Oxon, OX16 2PQ
Tel: (01295) 272 917 www.tooleysboatyard.co.uk
Canal Info: http://canalrivertrust.org.uk
Lower Brailes, Shipston-on-Stour,Warwickshire. This small village has some nice walks in the area as well. Lower Brailes is just east of Shipston-on-Stour and is actually part of two villages close together, the other being Upper Brailes. You are right on the border with Oxfordshire here and the area has some nice local walks, including one up to Brailes Hill, 761 feet high, or you can choose Mine Hill, Holloway Hill, or Gallow Hill for a stroll and the views from the top. 13 miles Approx
Around Chipping Norton: http://www.chippingnortontown.info/TRAVELTOURISM/LOCALWALKS/tabid/1163/Default.aspx
Cotswolds: http://www.escapetothecotswolds.org.uk/walking/
Nature Reserves: http://www.bbowt.org.uk/wildlife/reserves
---
CYCLING:
Local bike hire: Chipping Norton 7.5 miles approx http://www.tycycles.co.uk/ 01608 642765
Mobile: 07850 361146
Cycle shop including repairs, Deddington 6, miles approx http://www.cyclogicalshop.co.uk/. Hudson Street, Deddington, Oxon, OX15 0SJ, Tel: 01869 338090
---
HORSE RIDING:
Turpins Lodge, Tadmarton Heath 3.5 miles approx http://www.turpinslodge.co.uk/
---
GOLF:
Chipping Norton 7.5 miles approx http://cotswoldsclub.co.uk/
Milcombe 2 miles approx http://www.ryehill.co.uk/
Wiggington /Tadmarton Heath 3.5 miles approx http://www.tadmartongolf.com/
---
LEISURE CENTRES:
Banbury http://www.leisurecentre.com/spiceball-leisure-centre/Facilities
Chipping Norton http://www.better.org.uk/leisure/chipping-norton-leisure-centre
---
FISHING:
College Farm Fishing, College Farm, Aynho, Nr Banbury - REF: SP522342. Telephone:01869 810258 12 miles approx Lake containing Mirror and Crucian Carp, Chub, Bream, Roach, Rudd and Tench. Open dawn until dusk
Fernhill Farm Coarse Fisheries, Fernhill Farm, Milcombe, Nr Banbury, OX15 4RS.Telephone: 01295 720471 3 Lakes containing Mirror, Common and Crucian Carp, Tench, Chub, Roach, Bream, Rudd, Dace, Gudgeon and Perch. Open Dawn until dusk. http://www.fernhillfarms.co.uk/ 2 miles approx
The Goldfish Bowl Boulderdyke Farm, Off Chapel Close, Clifton, Nr Deddington - REF: SP490318. Telephone:01869 338539 Lake containing Golden, Mirror and Common Carp. Open dawn until dusk. 6 miles approx
Hadsham Farm Hadsham House, Manor Farm, Horley, Banbury, OX156BNL Telephone:01295 730745 Coarse Fishing Lake - containing Carp and Tench. Open dawn to dusk. A beautiful, tranquil spot for keen fisherman. 12 miles approx http://www.hadshamfarm.co.uk/fishing/
Nell Bridge Coarse Fishery Nellbridge Farm, Aynho, Nr Banbury - REF: SP496340. Telephone:01295 811227 3 lakes containing Tench, Roach, Rudd, Perch, Mirror and Common Carp and Bream. Open dawn until dusk
Castaway Fishing Tackle 86 Warwick Road, Banbury OX16 2AJ. Telephone:01295 254274 Fishing Tackle and Equipment. 8 miles approx
---
THEATRES:
Chipping Norton: 7.5 miles approx. Chipping Norton Theatre http://www.chippingnortontheatre.co.uk/
Banbury: 7 miles approx. Mill Arts Centre, https://www.themillartscentre.co.uk/wps/wcm/connect/micro/millarts/home
Oxford: 22 miles approx. The Oxford Playhouse http://www.oxfordplayhouse.com/
The North Wall Arts Centre http://www.thenorthwall.com/
The Old Firestation. http://www.oldfirestation.org.uk/
Stratford: 34 miles approx .The Royal Shakespeare Theatre http://www.rsc.org.uk/
The Swan Theatre http://www.rsc.org.uk/visit-us/swan/
---
LOCAL FESTIVALS:
Beer Festival Hook Norton: Fine ales usually July see http://www.hookybeerfest.co.uk/
Cornbury Music Festival, Great Tew Estate usually early July see http://www.cornburyfestival.com/ (last year 2017)
Fairport Convention, Music Festival, Cropredy usually early August see http://www.fairportconvention.com/
---
CARAVAN SHOPS & SERVICE:
Aynho Wharf Caravans: Station Road, Aynho Wharf, Banbury OX17 3BP Telephone: 01869 337775 second hand caravans, service all makes and models of caravan   http://www.aynhowharfcaravans.com/ 12 miles approx
Complete Caravans: Caravans hire, sales and servicing specialists. A34 Southbound, Weston On The Green, Bicester, Oxfordshire, OX25 3QQ. Tel: 01869 351406, Mob: 07831 288952, 25 miles approx http://www.completecaravans.com/
Centraleisure Ltd Unit 2 Greatworth Hall Greatworth Banbury Oxfordshire OX17 2DH. Tel: 01295 760800 Mobile: 07909 611820 http://www.centraleisure.co.uk/ 16 miles approx
Panelcraft Coachbuilders: Repairs etc. Unit 4 West St, Shutford, Banbury, Oxfordshire, OX15 6PH Tel: 01295 780785, 7.5 miles approx
---
OTHER LOCAL SERVICES

PETS: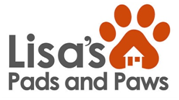 LISA'S PADS & PAWS
Based in Adderbury, Lisa has provided services to our Caravan & Motorhome Club Members staying at our site.
She provides reliable, loving, dedicated, and trustworthy care for all types of pet in Adderbury and surrounding areas. This includes dog walking, pet sitting and scheduled home visits to provide care for your dogs, cats, and other small animals.
01295 811284
lisa@lisaspadsandpaws.co.uk
https://www.lisaspadsandpaws.co.uk/
CALOR GAS:
B & Q BANBURY MARLEY WAY INDUSTRIAL ESTATE, SOUTHAM ROAD, BANBURY OX16 2RL Phone: 01295676600 - 8 miles approx
MORRISON SUPERMARKETS BANBURY, CHERWELL STREET, BANBURY OX16 9BB Phone: 01295269409 - 8 miles approx
BODICOTE FLYOVER FARM SHOP, WHITE POST ROAD, BODICOTE, BANBURY, OX15 4BN Phone: 01295270789 7 miles approx
THE CANAL WHARF, STATION ROAD, AYNHO, BANBURY,  OX17 3BP Phone: 01869336244
MERRYWEATHER FARM, HOOK NORTON ROAD, CHIPPING NORTON, OX7 5TE Phone: 01608644860 Sell Calor gas refils and did do Calor-lite - 6 miles approx
POST OFFICE & small shop, The Manor House, Barford St Michael, Banbury, OX15 0RJ. Telephone: 01869 338207 -  Sell Calor gas refils and small shop & Post Office open 8am-7pm most days - 2 miles approx

---
CONTACT INFORMATION IN CASE OF AN EMERGENCY:
VETS
Chipping Norton Veterinary Hospital Albion Street, Chipping Norton, OX7 5BN. Telephone 01608 642547 for all enquiries, appointments and to reach the emergency out of hours services. http://www.chippingnortonvets.co.uk/
The Bloxham Veterinary Surgery South Newington Road, Bloxham, OX15 4QF Tel: 01608 642547 http://www.chippingnortonvets.co.uk/
---
PHARMACY
Bloxham Pharmacy High Street, Bloxham, Banbury, Oxfordshire, OX15 4LUTelephone: 01295 722169 http://www.nhs.uk/Services/pharmacies/Overview/DefaultView.aspx?id=8332
or National Chemists in local towns
---
HEALTH CENTRE/SURGERY:
Deddington Health Centre, Earls Lane, Deddington OX15 0TQ, Surgery Appointments and Queries: 01869 338611, Repeat Prescriptions: 01869 338847, Out Of Hours: 111 (0845 3458995 will still work) http://www.deddingtonsurgery.co.uk/
Bloxham Surgery Godswell Lodge, Church Street, Bloxham, OX15 4ES Telephone: 01295 722788 Out Of Hours: 111 http://www.bloxhamsurgery.co.uk/
Hook Norton Surgery Bourne End Surgery, The Bourne, Hook Norton, OX15 5PB, 01608 737302 Out Of Hours: 111 http://www.bloxhamsurgery.co.uk/
---
DENTISTS:
LION HOUSE DENTAL PRACTICE, Hook Norton High Street, Hook Norton, Banbury, Oxfordshire OX15 5NF, 01608 737911 http://www.lionhousedentalpractice.co.uk/home.html
Bloxham Dental, Godswell Stables, Church Street' Bloxham, OX15 4ES, Call: 01295 721030 http://www.bloxhamdentalpractice.co.uk/
Deddington Dental Practice, Archway Court, New Street, Deddington, OX15 0SS http://deddingtondental.co.uk/
---
HOSPITAL

NHS
HORNTON, BANBURY Telephone: 01295 275500 Address: Oxford Road, Banbury, Oxfordshire, OX16 9AL A&E Next to the main entrance off Hightown Road, Banbury
01295 229412 http://www.nhs.uk/Services/hospitals/Overview/DefaultView.aspx?id=1545